EFFECTIVE AND DECORATIVE SOLUTION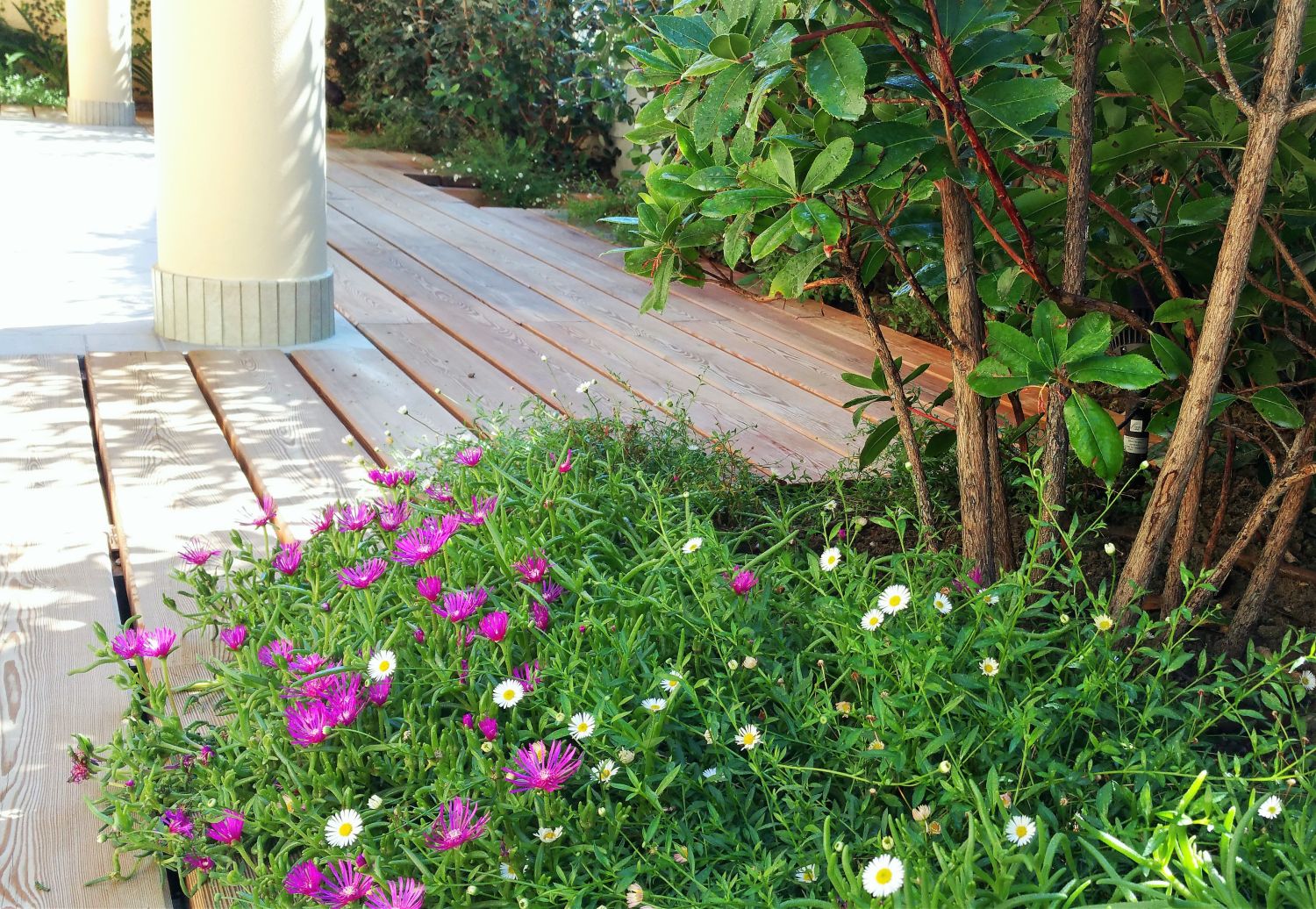 Location:
Cinquale, Lucca, Toscana
Extent:
300 mq
For the arrangement of this small garden a solution was chosen that made the most of the available space thanks to the realization of a wooden platform placed at the height of the sidewalk, thereby nullifying any difference in height. The flooring was designed to contain plants, creating very pleasant and functional corners and views.
LGGD has carried out the project of the garden and its realization
Featuring elements:
Garden by the sea, Masking hedges, Wooden deck, Outdoor shower, Opus incertum paving, Outdoor lighting
.