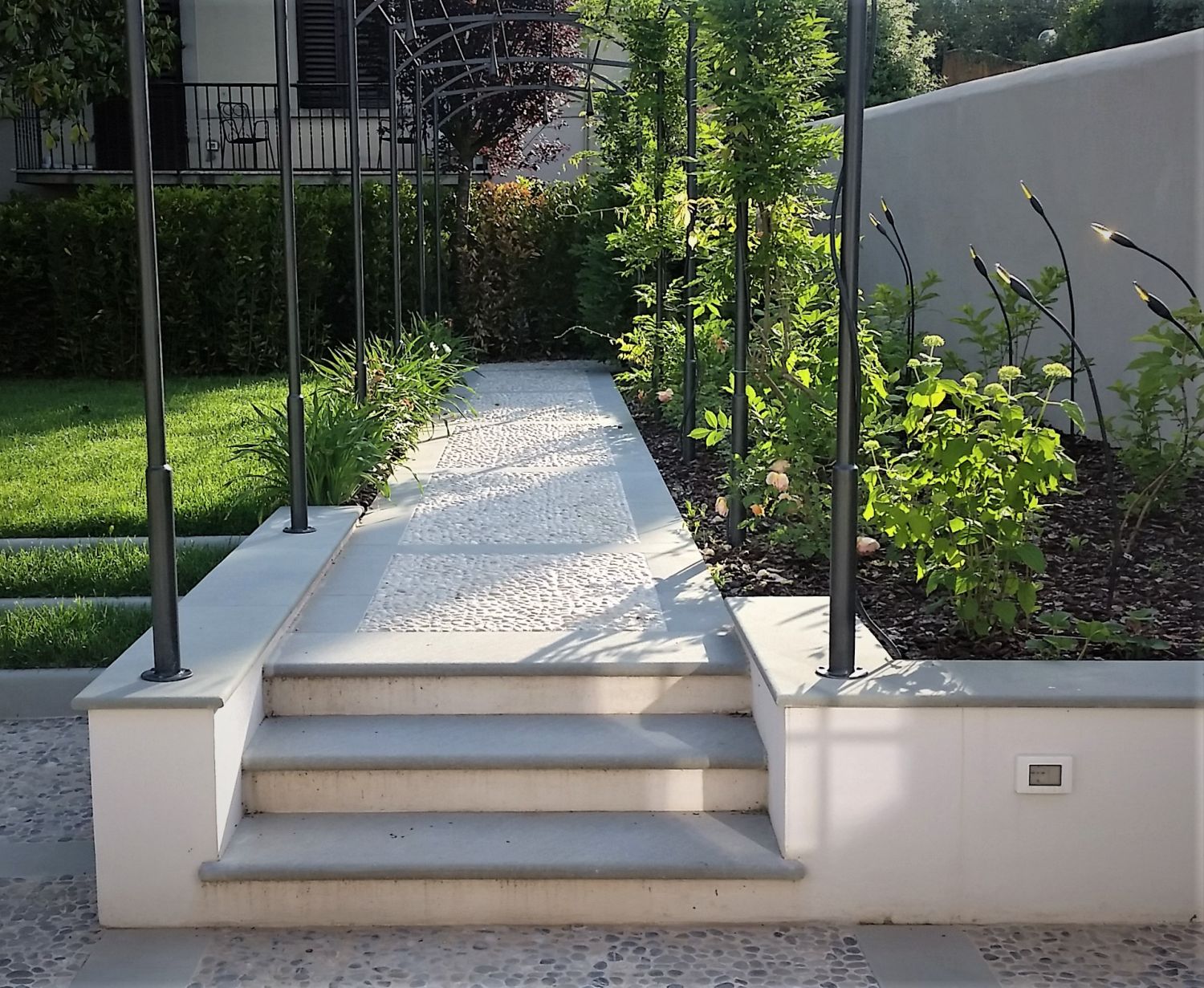 Location:
Firenze, Toscana
Extent:
250 smq
A small private garden in the historic center, at the foot of San Miniato hill and Piazzale Michelangelo. The client's requests concerned the possibility of having a cozy place to cook, eat and a fountain. The idea was to divide the space into three parts: the first one is designed with geometrical edges and trees to create privacy; the second one is a simple lawn, connected to the relax space and dining area with a green staircase. A wisteria tunnel pergola connects the three parts of the garden. A small warehouse has been transformed into a furnished and welcoming service room with a loggia and an outdoor kitchen. Great attention has been paid to details, flooring and covering materials
Featuring elements:
Urban Garden, Fountain, Cobblestone paving, Gravel Walkway, Sandstone staircase, Green Staircase, Outdoor lighting, Tunnel Pergola, Wisteria, Hydrangea flowerbed, Outdoor BBQ
LGGD performed both the project and the works management
.