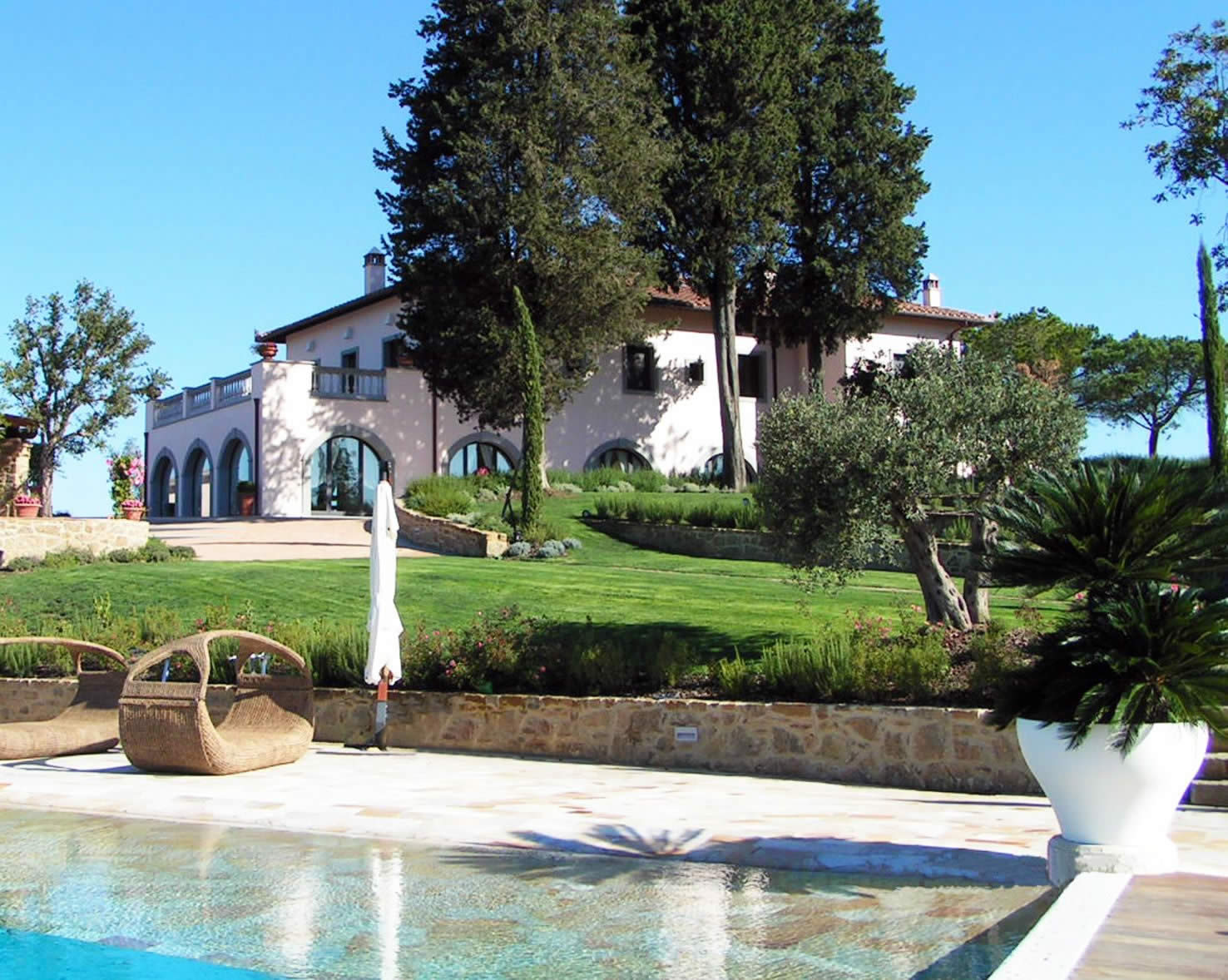 Location:
Montespertoli, Toscana
Extent:
6.000 smq
Around a farmhouse recently transformed into a villa, a garden has been created in continuity with the surrounding cultivated countryside. A large swimming pool with infinity edge, a pergola equipped for dining and cooking and a large terrace overlooking the valley are the characteristic elements of the garden.
LGGD performed every step of the project and of the garden building.
Featuring elements:
Infinity Swimming Pool, Mosaic Covering, Wood decking, Stone pavings, Pergola, BBQ outdoor, Terracotta pavings, Citrus Trees, Lavender planting, Outdoor lighiting, Outdoor Furnitures
.