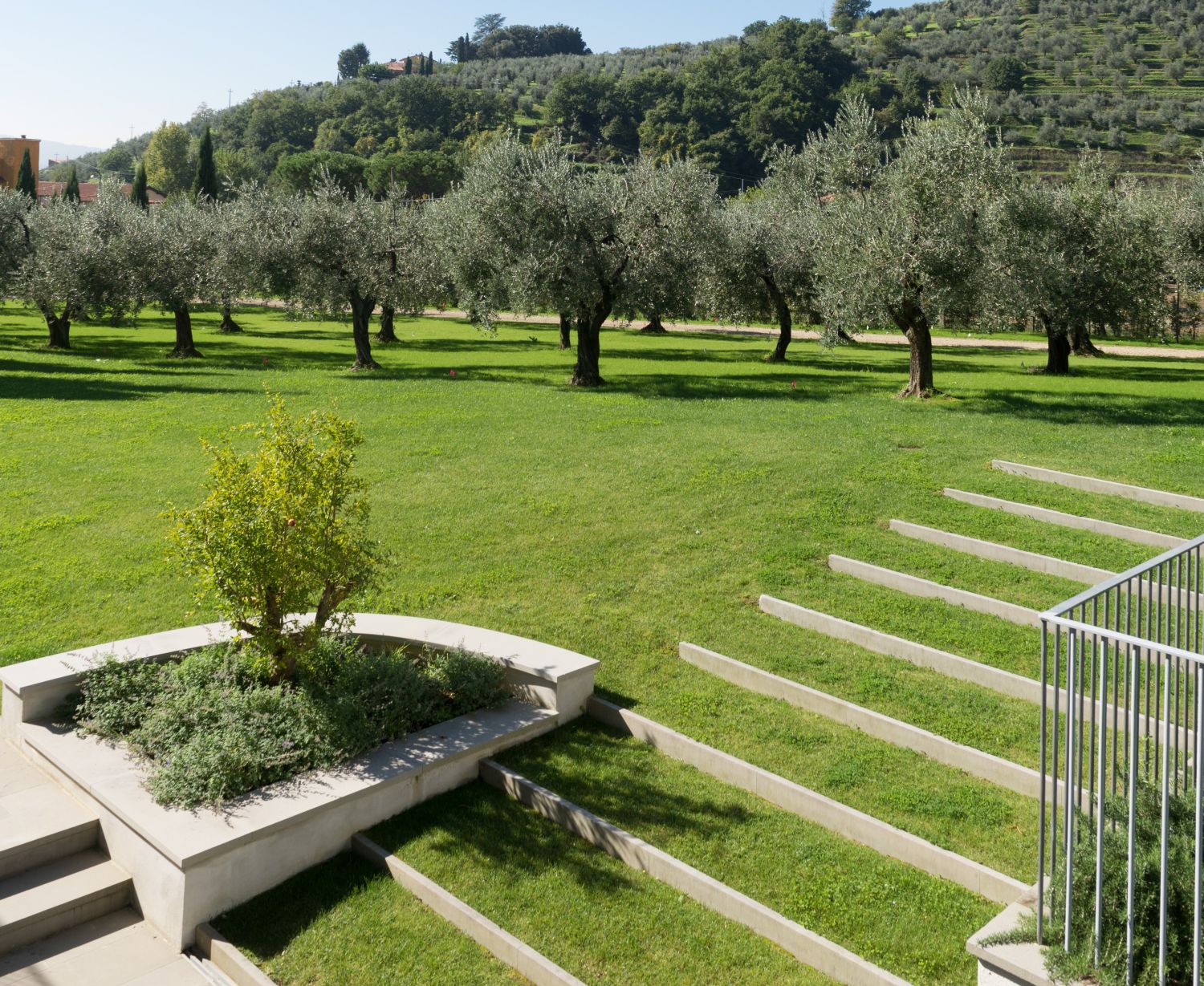 Location:
Pistoia, Toscana
Extent:
9.500 mq
A plot of land around the buildings of an old farm has been transformed into a representative garden for a company. The project recreated the relationship between the garden and the country thanks to the reconstruction of an olive-grove with ancient olive trees. A great attention was dedicated to create connections between the garden and the interior of the new offices with the modeling of the ground..
Featuring elements:
Ancient Olive Grove, Ground surface modeling, Hydrangea's cultivar, Stone walls, Outdoor lighting, Irrigation system, Lawn steps, Lavender and Rosemary borders.
LGGD's work concerned lighting design, landscaping and design of the plans of the garden.
.