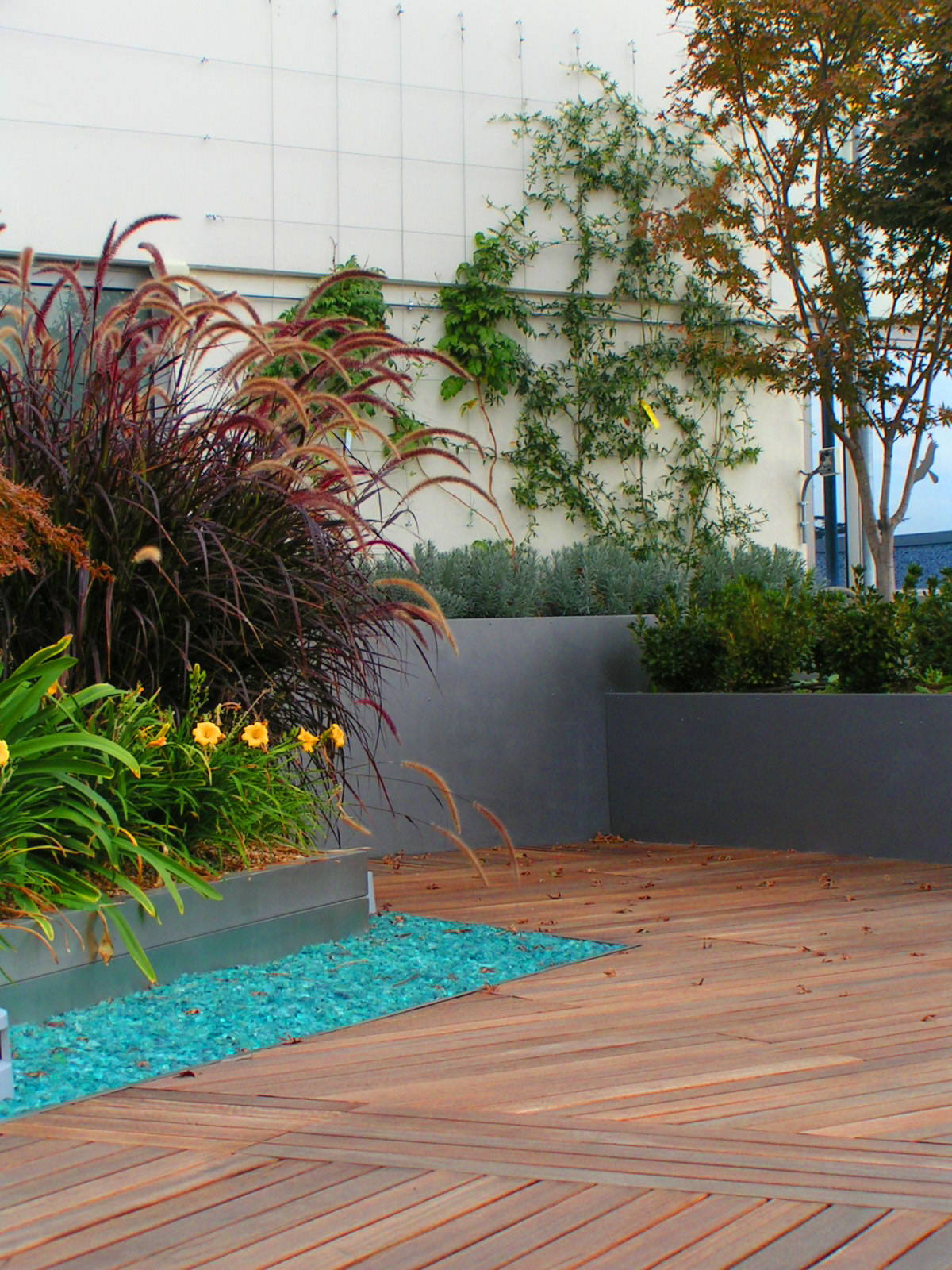 Location:
Prato, Toscana
Extent:
350 smq
Hanging garden for the headquarters of a clothing company. The project is characterized by the use of paving materials: wood, stone and colored glass and for the composition of the steel planters. With the arrangement of the plants it was possible to completely hide the large skylights and the technological systems on the terrace.
LGGD has executed the planning and followed the realization of the garden in every detail
Featuring elements:
Hanging Garden, Floating Outdoor Paving System, Wood decking, Sandstone, Coloured glass, Stainless Steel, Grasses, Irrigation system, Outdoor lighiting, Outdoor Furnitures, Polyethylene Pots.
.